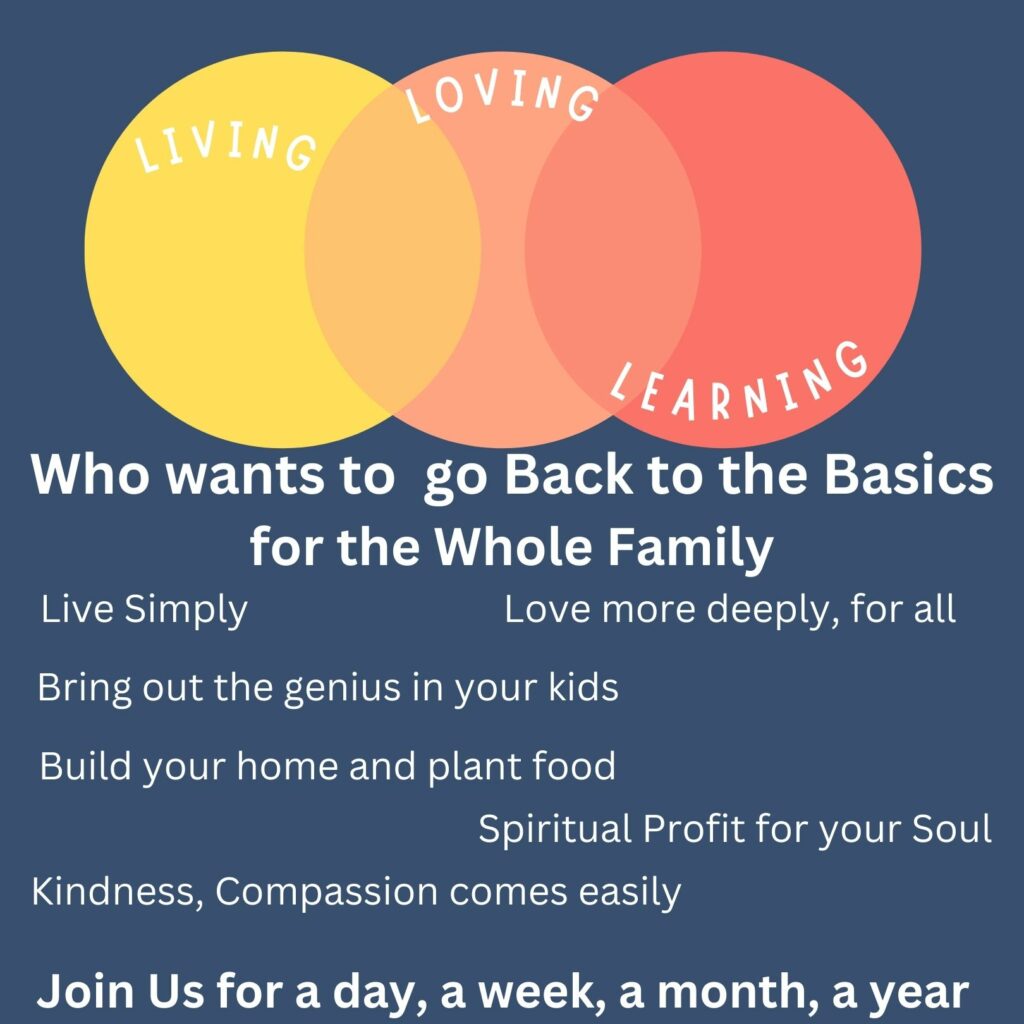 LEARNING what you LOVE. LOVING what you LIVE. LIVING what you LEARN.
IMAGINE.
Building your own home
Planting your own food
Kids Learn Who they are and become fully potentialized and inspired from WITHIN as they become experts in many things, falling in love with themselves, that engenders confidence and mastery; maybe invent something to clean the water, air, soil while living in harmony and co-creation with others
Becoming sovereign beings living in harmony, simply, getting back to basics. Starting afresh while the old 'crumbles'.
Wouldn't you like to be a good role model for the next generation or ten? with those who have dedicated their lives to this model that has already been lived and proven?