Did you know you can save $100 per month at least, if you planted some basics around your house or even on your patio if you live in a condo or apartment?
The Thing about Dark Leafy Greens
They are the easy and smart way, and provide cost savings to our planet as well as our food budget – to EAT for Vibrant Health. They are so easy to grow and to pick from daily. They provide the highest nutrition in one bite than any other lettuces or greens. They are high in Protein and Fiber and many minerals that are lacking in many of our bodies. Minerals build cell tissue !!! The only other higher nutrition in one bite is from MICROGREENS. I provide these as well or the training to grow your own !!! Even more cost savings and more energy and vitality !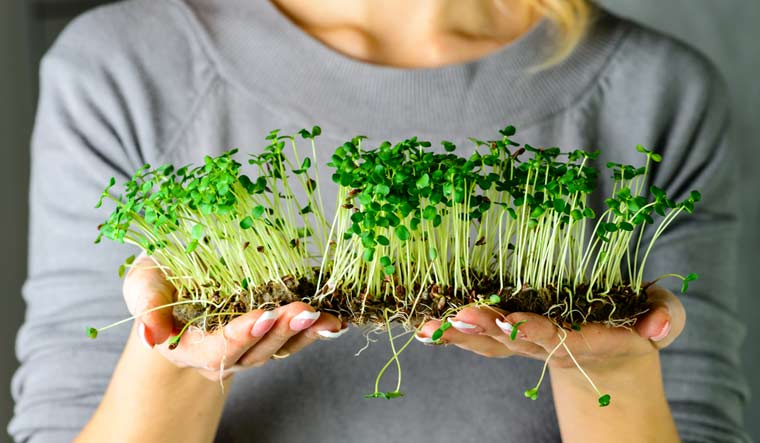 I provide the KIT you need to get started:
seeds
soil
box or mesh bags
I teach your children HOW to manage it or any other person in your family. The basic plant starts are chosen from this list for foods you and your family enjoy and use the most:
parsley
cilantro
dandelion greens
kale; 3 varieties
collards
mustard greens
lettuces
carrots
onions
tomatoes
swiss chard
bok choy, tatsoi
peppers
arugula
peas
green beans
radishes
cucumbers
beets
zucchini
Other BENEFITS:
Save hours/week in not driving to store = time + energy + gas
Higher nutrition going in so less vitamin supplements needed = $10/week saved
Save at store by not buying these items = $100+ per week or bi-weekly
Nervous system is calmed by doing the gardening
Kids are engaged in healthy activities and not in front of screens
Less garbage going in garbage bins as you toss all the veggie matter back into the garden into a mini-compost bucket for healthier garden food
Free laurelove recipes for Kitchen Garden
COSTS:
Seeds/plant starts = $50 – $75
Soil in bags or created from your own yard – TBD
buckets or mesh bags = $50-$100
Laurel's on-site training = 3 hours average @ $150 + above expenses
Free 1/2 hour consultation by zoom or in person depending on your location