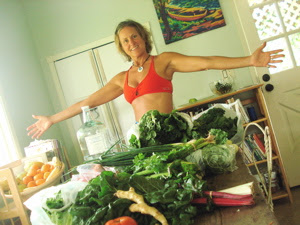 Organize and de-clutter your Kitchen – save time and money
We spend nearly 3 hours per day around FOOD.
Driving to buy it, bringing it home, storing it properly ( most people don't know this part that can increase the nutrition and shelf life of food bought), cleaning it, preparing it, eating it and then washing up after a meal. Phew !!! Let's break this down a little more for you:
My Kitchen Makeover services
assist you to know which stores or farmers markets to buy which food for keeping costs down and nutrition up.
assist you to organize kitchen in such a way that frees up space while reducing time spent in preparing food
assist in learning HOW to store food to make it last longer; no more dead food gone bad in frig, costing you money.
learn simple kitchen gadgets that are essential for cutting time in kitchen
even washing dishes has a technique that can save time and energy and water

FREE CONSULTATION: 1/2 hour online or in person
SERVICE COST: $250; normally 2-3 hours time spent; sliding scale for single parents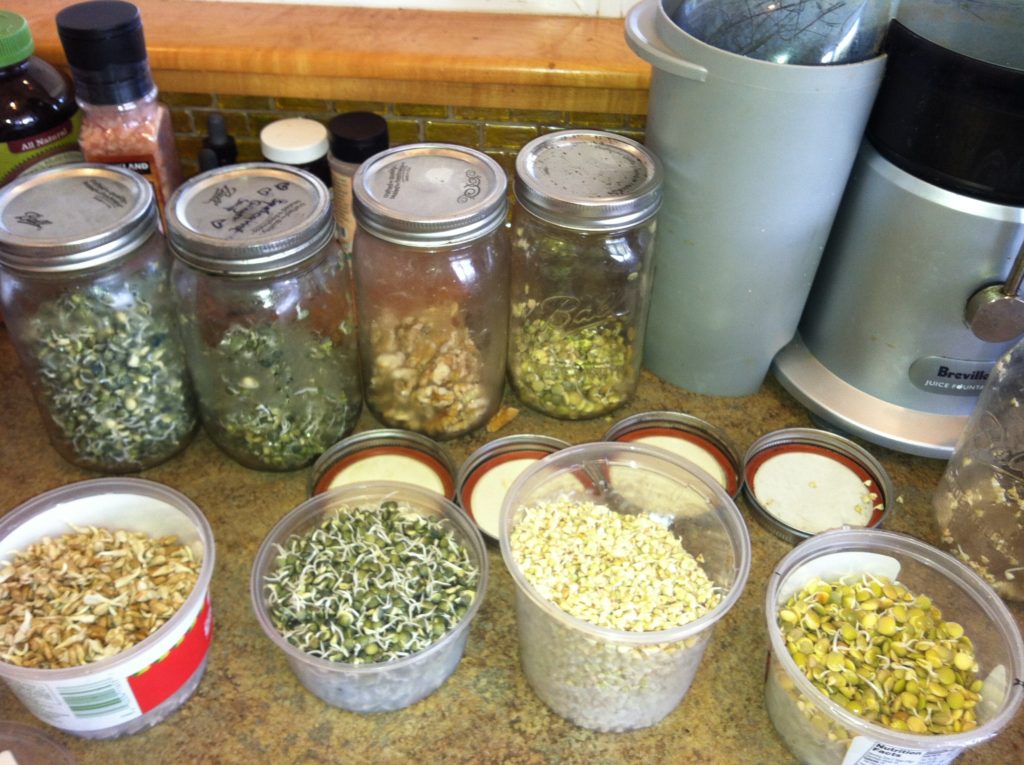 SPROUTS FOR HEALTH
New offering for HEALTH while we 'stay at home' and grow some of our own food. This is my favorite way to get maximum nutrition into my body with the least amount of effort. Just add water.
The SEEDS that are most used and daily for me are listed below with their top nutrition values. Why pay for vitamins that are not even what you pay for once you open the bottle, due to oxidation, when you can grow your own, for even cheaper.
Lentils; major protein, vitamin C, calcium, potassium, folate
Peas; Protein, niacin, folate, Vitamin C
Sunflower' Protein, zinc, calcium, all essential amino acids
Radish' Folate, Vitamin A, C, magnesium, calcium, nicacin
Mung; protein, Vitamin C, Vitamin A, magnesium, calcium
Chickpea; Folate, fiber, beta carotene, vitamin A, protein
Broccoli; rich in phytochemicals for best disease prevention
Alfalfa; chlorophyll
I provide :
seeds (your cost)
recipe booklet
2 hour set-up and in-house training
jars and lids for draining ( minimum 4 recommended at your cost)
SERVICE: FREE 20 minute consultation online. I use Skype, zoom, messenger video chat to have a conversation of what your needs are and what you would like. It also gives me a feel for your kitchen space and where a plausible location would be for SPROUTING STATION setup.
Once we agree on what you want, I come to your location with all the items and we get you setup within 2 hours.
FEE: $60 for total + expenses of SEEDS, MASON JARS, SPROUTING LIDS.